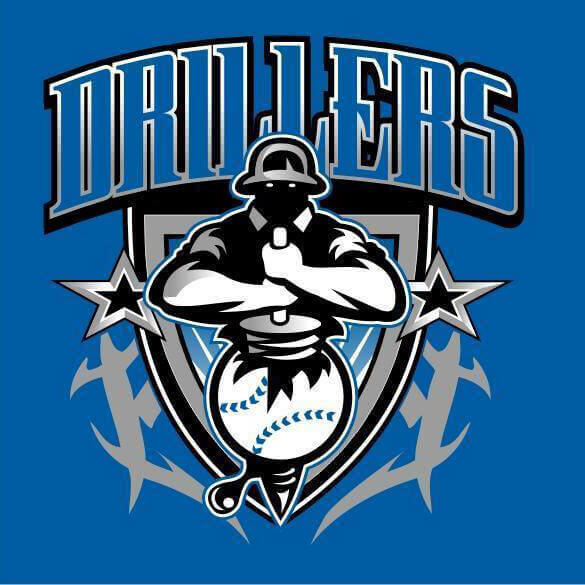 DRILLERS BASEBALL 2023 CONCESSIONS ONEOK FIELD
All, please see the link below for signups for Drillers Baseball. PLEASE READ THE INSTRUCTIONS CAREFULLY WHEN SIGNING UP!!! Students 14 and over can work as well as family members and adults. Adults must have liquor licenses and food handlers permit.
Food handlers (volunteers classes free) can be found at https://www.tulsa-health.org/schedule
Liquor licenses (adults only – has associated fees) can be found at https://oklahoma.gov/able-commission.html
If you have any questions, feel free to ask Jessica Allsop (918- 724-2528). Thanks again for your continued support!!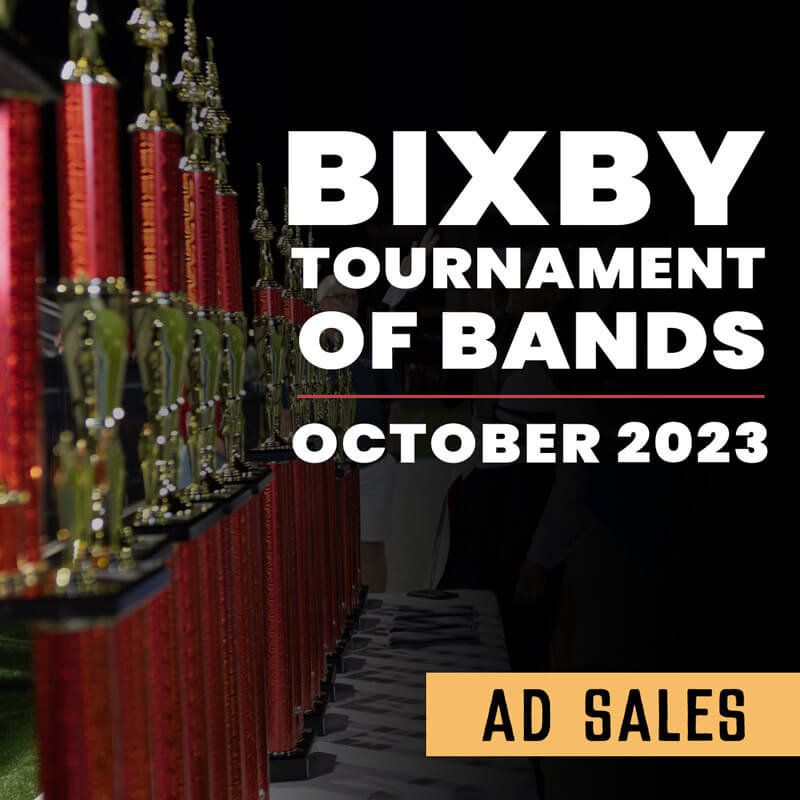 BTOB 2023 Ad & Sponsorship Sales
September 8th Deadline
Our BTOB Ad and Sponsorship Sales Fundraiser for high school marching band and Color Guard students is from now until September 8th.
On October 7th, 2023, Bixby High School will host marching bands from Oklahoma and neighboring states to participate in a field show competition at the Bixby Tournament of Bands. This event is a great opportunity to raise money for our band AND your student's account!
Students can sell ads for the BTOB Program Book and EARN 50% towards their individual band fees on all ads sold. Sponsorship sales benefit Bixby Bands only (not eligible for student account credit).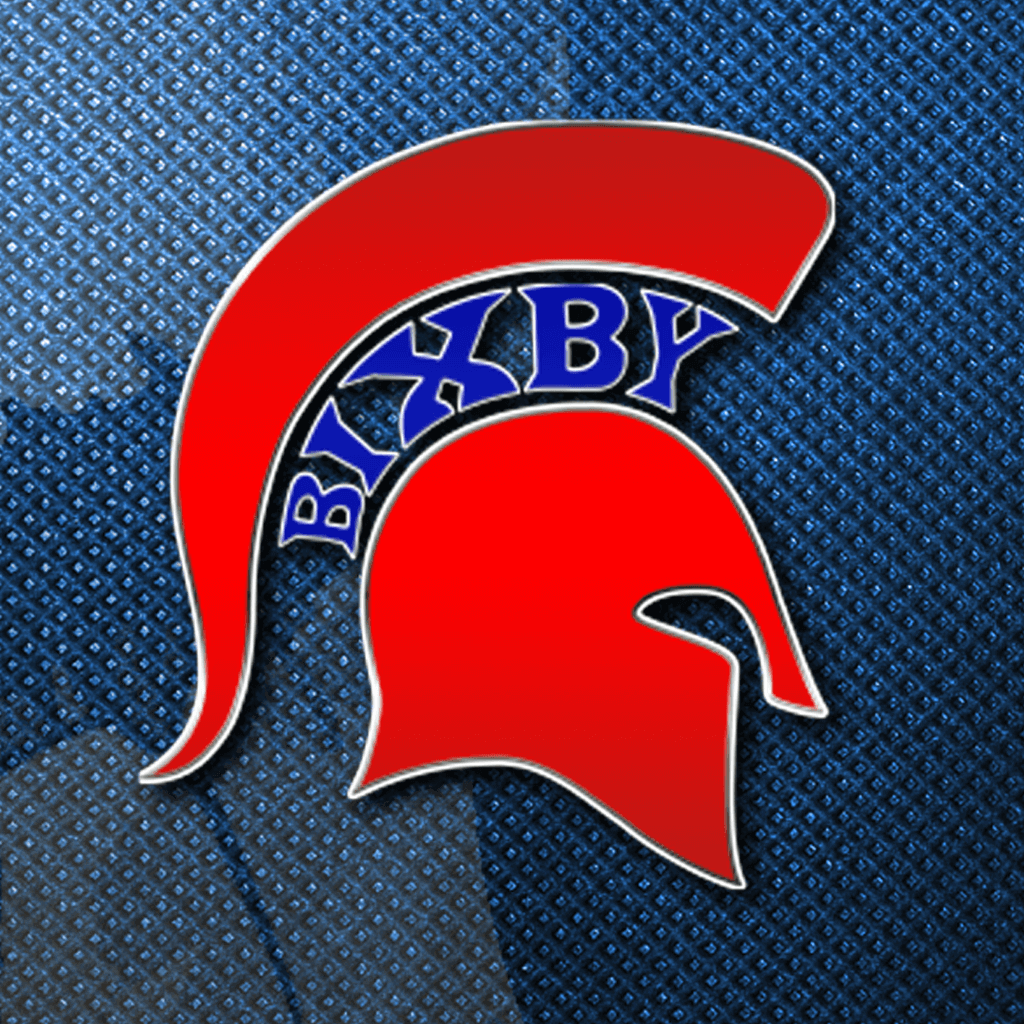 BIXBY BAND: 2023 CONCESSIONS & GATES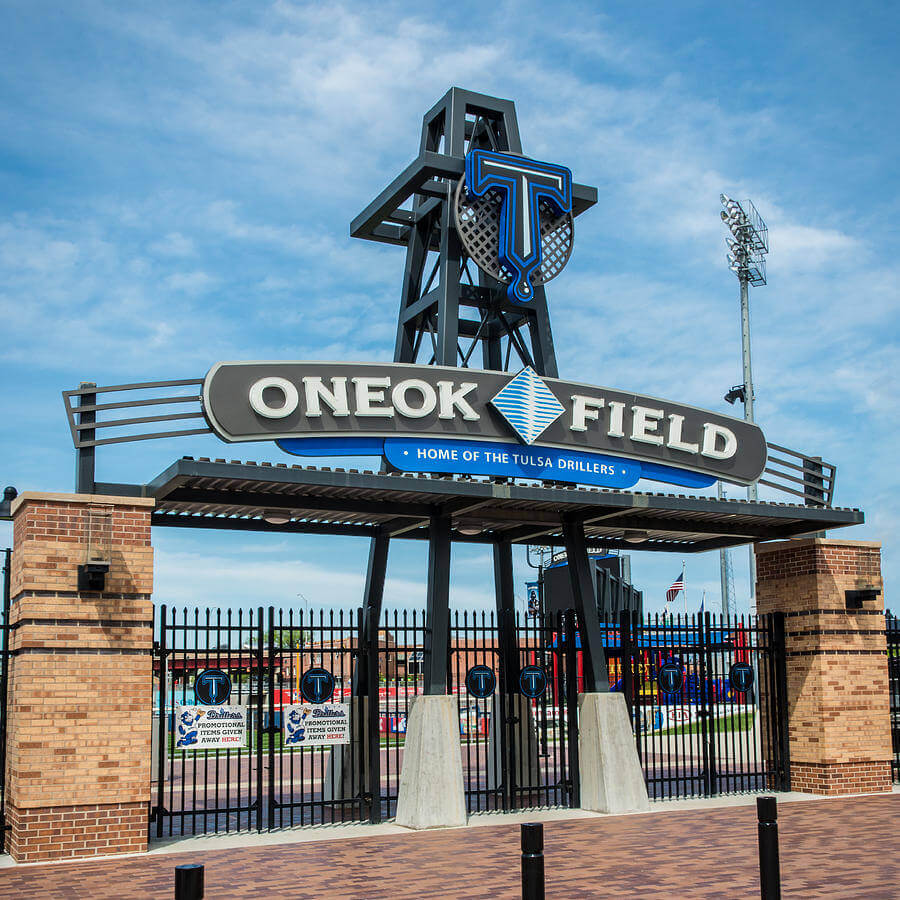 FC TULSA SOCCER-ONEOK FIELD
All, please see the link below for signups for FC Tulsa Soccer. PLEASE READ THE INSTRUCTIONS CAREFULLY WHEN SIGNING UP!!! Thanks again for your continued support!!
Check back for more info.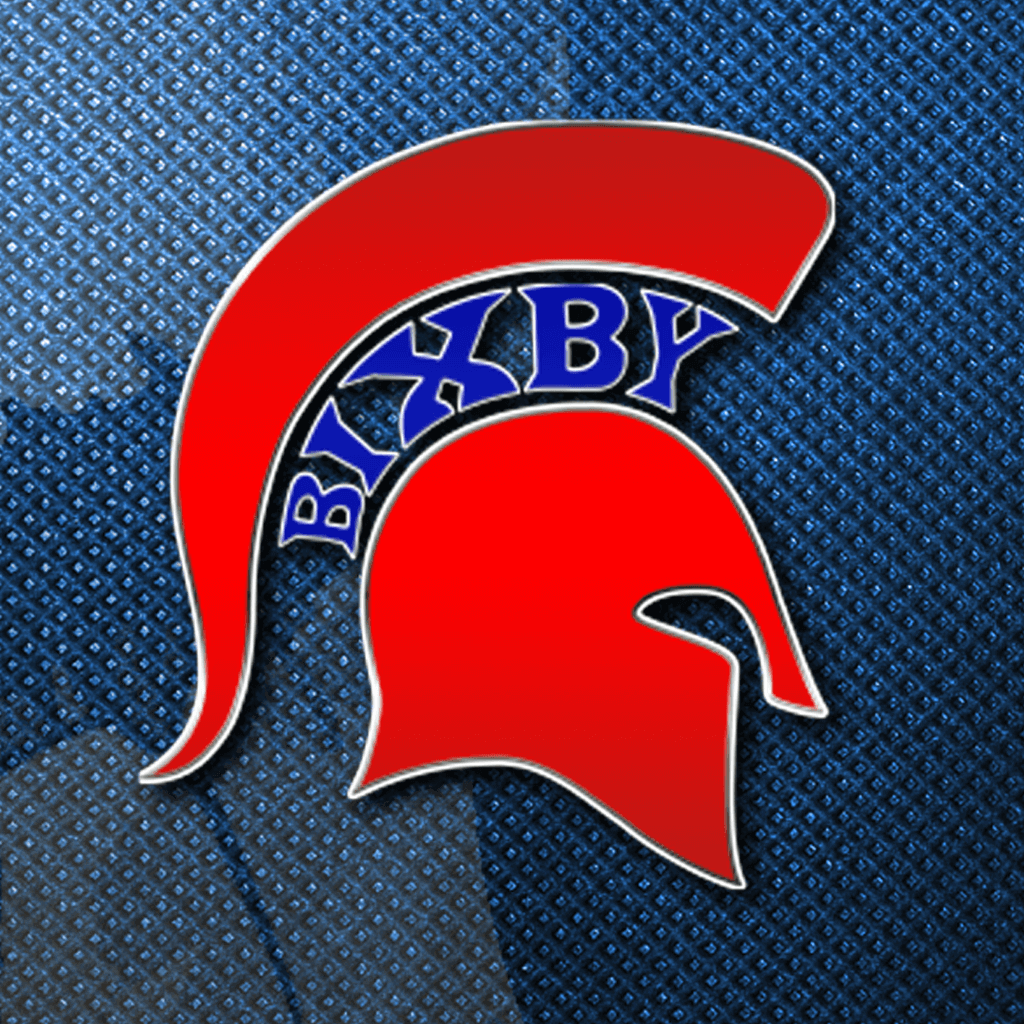 BIXBY BAND: 2023 CONCESSIONS & GATES
Work in the concession stands during the Bixby football games and earn $8 an hour towards band fees and/or Ireland. Key details are listed in the Sign Up. You must have a current food handler's permit (https://www.tulsa-health.org/volunteer-online-training). Money is credited to student band account(s) approximately two weeks after home football games.  
Varsity Concession:
TBA
JV/9th/8th Concession:
TBA
2023 Youth Football Concession Sign Up:
TBA
2022 Fall Sports Gate Admission (Adults Only):
TBA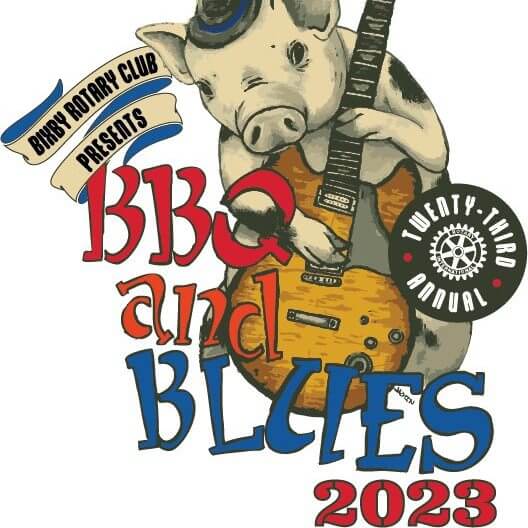 Bixby BBQ & Blues Festival
May 19th-20th
Friday night, one shift: 4:30-8:00 pm
Saturday, three shifts: 8:00-12:30, 12:00-4:30, 4:00-9:00
Sign Up: https://www.signupgenius.com/go/20F0444A8AF2CA2FD0-bbqblues1
Please volunteer to work as parking workers or entry workers.
We will need adults and students. See the sign up: (A) = Adult shift (S) = Student shift.
You can sign up for as many shifts as you would like.
Be sure to list your band student in the comments so we know whose account to credit.
This is a joint effort with the Bixby Rotary and every year we have a great turnout of local supporters.
The amount earned is determined after the festival profits are tallied, but in past years workers have earned around $9/hr.
If you have any questions, please call Jennifer Pardue 601-416-9761.
GENERAL INFORMATION, POLICIES & EXPECTATIONS
GENERAL POLICIES & EXPECTATIONS FOR BPS CONCESSION, BPS GATE WORK and ONEOK FIELD / DRILLERS STADIUM
Please note that participation in any fundraising event is done at your own risk. Bixby Band Parents is not liable for any injury or illness of any kind that you may incur as a result of working any volunteer fundraising or non-fundraising events. Families must choose for themselves whether they feel safe to work any fundraising or non-fundraising event opportunity.
BIXBY SPARTAN CONCESSION AND GATEWORK OPPORTUNITIES
Who can work Spartan concessions or Gate Work? All Bixby Band/Guard Parent Workers must have students actively participating in the 8th-12th grade program. Students can only work concessions if 14 or older, have a food handlers permit and not during marching season-event. Parents/Guardians can only work Gates (no students). To Note: BPS Gate Work funds are not applied to student accounts till end of season. Concession work is usually applied to student accounts each week to two weeks.
Food Handler Permit Required for Concession work| Click here to apply
Contact Concessions Coordinators | Concessions Contact: TBA
ONE OKFIELD WORK OPPORTUNITIES
Contact BBPO Driller Volunteer Coordinator Jessica Allsop at 918-724-2528 with questions.
Current work opportunities | Click here
We are privileged to be able to fundraise by volunteering to work the events at OneOK Field: Driller's baseball and FC Tulsa soccer games.
Who can work at ONEOK FIELD /Drillers Stadium? All Bixby Band/Guard Student/Parent Workers must be active participants in the 8th-12th grade program. Middle School students must have a parent working with them. Exceptions must be pre-approved by a Drillers Coordinator.
ONEOK FIELD EXPECTATIONS
Arrive on time, stay for the required amount of time and behave appropriately. You should make every effort to provide adequate notification to the Drillers Coordinator (at least 24 hours prior to event report time) if you will not be able to fulfill your commitment. Follow-through on your commitment to work is vital. The following actions are unacceptable:
Being a no-show for a committed event Failing to provide adequate notification (24 hours), except in emergency situations
Exhibiting any behavior that may jeopardize Bixby Band's reputation
ONEOK FIELD APPEARANCE / DRESS CODE (ALL WORKERS)
Drillers/ FC Tulsa Solid white, polo-style, button up collared shirt (no designs, emblems or insignias on shirt).
Khaki, tan or black shorts (mid-thigh to knee length, no short shorts), pants or capris.
Closed toe shoes, non-slip shoes (no flip flops)
Drillers ball cap. If you do not have a Drillers ball cap, you may get one the first day you work, the charge is $7 and is deducted from your Drillers/FCTulsa/ONEOKFIELD earnings.
Special events will have dress code specified.
DRILLERS STUDENT WORKER REQUIREMENTS
Food Handlers Permit-Required for all student workers
DRILLERS ADULT WORKER REQUIREMENTS
Food Handlers Permit-Required for all workers
Training for Serving Alcohol -Required for all Adult Workers. Online courses available, the fee varies on company and course. Approved course list at this link: Oklahoma ABLE Commission – Employee License Training Information. I did the ServeSafe course. It's about 2 hours. Once completed you take the test and print off a card relating you passed.
Obtain Liquor License – Required for all Adult Workers ~$35.00 Fee Apply Online Here | Oklahoma ABLE Licensure Service via Accela Citizens Access. Only fill in info with a * asterisk next to if. Link to Step by Step Instructions for Able Licensure: Click Here.
Final Step-Verification After completing the requirements above, print the certificates and keep them with you anytime you work an event. You will not be allowed to work if you do not have a copy with you. E-mail a copy of your certificate to our BBPO Driller Volunteer Coordinator Kathryn Plumlee text me at 918-284-7908 with questions or email documents to:

[email protected]
FAQ
Every person who works is required to have a Signup Genius account to sign up for Driller work slots. All notifications for when a signup goes live will be post on the BBPO FB Group Page, and links updated on the website at Fundraising Opportunities ⋆ Bixby Bands. BEFORE you sign up, please get out your calendar. By signing up for a game, you are committing to be there and to work where you are most needed as determined by our coordinators.
Directions and Parking: OneOK Field is located at 215 S Elgin, Tulsa OK. Please park in the OSU Tulsa parking lot on Elgin just west of OneOK Field.
Funds: We are under contract with Drillers for contributions to our program based on our volunteerism to work their events. Student accounts will be credited based agreed upon rate schedule determined by stand, day, time, shifts worked for each event. Each event may contribute different amounts to your account. Typically, ONEOK Field earnings are applied weekly to your band accounts. See your volunteer coordinator for specifics. For questions regarding your band account please contact [email protected].