---
Bixby Band Fundraisers
Support your Band Student: Please let family and friend know they can give support directly to your Band Student. For example, you can share a favorite pic of your band student in email or social media with this link to family and friends. They must enter your student's name to receive the credit. http://bixbybands.com/support-bixby-bands/
**Easter Lilly Order Form ( click here)
We are excited to offer 🌸Easter Lilies🌸 from the Poinsettia People (same company we use for holiday greenery) for our 9-12th Easter LillyEaster Lillygrade students to sell this year! Please see below for sale information!
SALE DATES: Feb 18-28, 2020
6″ pots with 5-7 blooms per plant
$14/plant ($7/plant student profit)
Order forms will be given out by Mr. Parker starting Feb. 18 or can be downloaded from CutTime for your convenience next week.
Money DUE with forms in the band safe by the end of school on Feb. 28.
Plants will be delivered to the band room between March 30 – April 9, once we have an exact date, I will post and email a pick up date/time.
Any questions can be directed to Katie Naugle at katienaugle@yahoo.com.
Middle School Concert Bake Sale
Holiday Greenery Fundraiser October 7-25. Order forms & money due: October 25.
Poinsettias Red-White-Pink Order Form PDF (will update soon)
Hello, everyone!It's time to start thinking about the holidays! Our holiday greenery fundraiser will start tomorrow. Students will be selling poinsettias, wreaths, and garland and will able to get their order forms from Mr. Parker tomorrow or early this week. Prices are NOT on the order forms. These are all high quality, live plants from The Poinsettia People in Dallas, TX. Here is all the info you need to know to start taking orders:
Sale dates: October 7 – 25
Order forms & money due: October 25
6″ Poinsettias – $14/ea (student profit – $7/plant)
20″ Wreaths – $30/ea (student profit – $12/wreath)
24″ Wreaths – $36/ea (student profit – $13/wreath)
10 ft Garland – $30/ea (student profit – $12/10′ section)
Items will be delivered the week AFTER Thanksgiving. Once we have a firm delivery date, I will be sure to pass it along to you with all your pick-up times and instructions.
If you have any questions, please email me – katienaugle@yahoo.com. Thank you and happy selling!!
Katie Naugle – BBPO/fundraising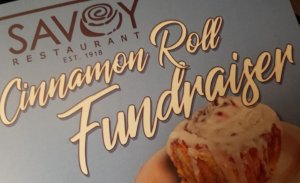 Bixby Bands is selling delicious cinnamon rolls from Savoy and coffee from DoubleShot! Please let us know if you'd like some! You won't be disappointed!! Contact any Bixby Bands student or family to order.
3lb, 12 pack cinnamon rolls = $21.99/each
1lb bags coffee = $16.00/each
Orders and money due by Sept 20! Delivered week of Oct 7!(Click)Band Student Order Form. 
Student BTOB Ad Sales: will start earlier this year!! BTOB Ad sales for high school students who sold ads last year will be June1stthrough 15th. June 16th – September 1st will be open for all high school band students to sell ads. Katie Naugle will send more information via Cuttime soon as well as forms. – Katie Naugle BBPO Fundraising BTOB AD Sales Forms Download here: 2019-Bixby-Tournament-of-Bands-Ad-Sales.
Bixby Bands Mattress Fundraiser-Sat Aug 17th  10am to 5 pm  Bixby Band Building. Please contact Katie Naugle BBPO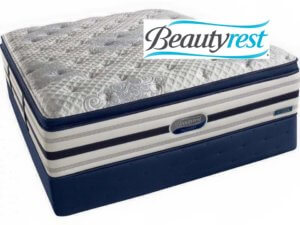 Fundraising Chair for further info.
 Bixby Bands Spirit Store   Make sure to get your order in early for the season. The store will open and close at various times during the Marching Season. http://bixbybands.com/pride-of-bixby-spiritware-store/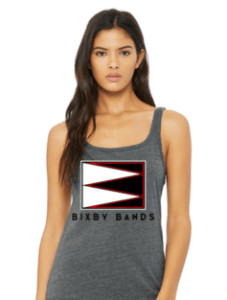 General Band Fundraiser: Chick-fil-A Spirit Night July 22nd for Bixby Bands, 10437 S Memorial Dr, Tulsa, OK 74133, USA.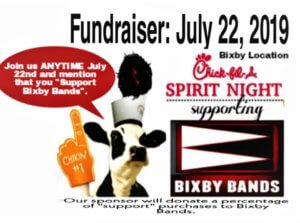 General Band Fundraiser: Plan to stop by and eat with Chick-fil-A at the South Memorial location ANYTIME on Jully 22nd and mention Supporting Bixby Bixbys when you pay! A percentage of the sales will go to support Bixby Bands.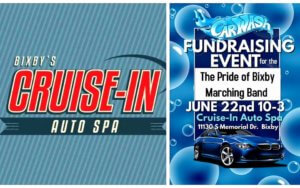 Cruise-In Auto Spa Car Wash to Support Bixby Bands.
Saturday, June 22 is our car wash fundraiser for Bixby Bands! Please use the link below to sign up for a time to volunteer. (This is a GENERAL band fundraiser, not an individual student.)
The car wash will be held at the Bixby Cruise In Auto Spa at 111th/Memorial next to Advance Auto and in front of Lowe's. Times are 10am – 3pm. 10% of gross sales for the day will be donated to the band. We are also allowed to accept cash donations during the event. The Fundraiser will be promoting this on Bixby Bands FB page and Our Sponsor FB Page watch for it so you can share! Students will be holding signs and running two donation tables. Please park in the Lowe's parking lot and walk over.We will need SEVERAL students to volunteer! We will also need at least 1-2 adults per shift. If you can't help on the fundraiser day, please consider helping us by making signs that the students can hold to help draw in customers! We will need several! There is an area in the signup genius link for you if you want to make signs.Let me know if you have any questions! Can't wait to see you there!!! https://www.signupgenius.com/go/4090E45A4A723A20-bixby2
Katie Naugle, BBPO Fundraising Chair
---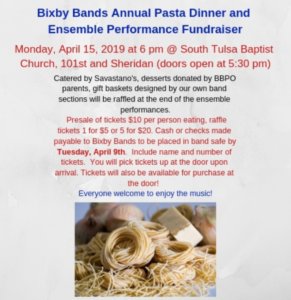 ---
Custom Coaster Info and Order Form PDF

( click here)
We will be selling CUSTOM COASTERS with 4 fun designs to choose from!
Sale runs March 27 – April 5
This sale will be for 8th grade as well as all high school students.
Order forms with money are due on or by April 5th.
Questions??? Email me, katienaugle@yahoo.com

---
Bixby Bands Spring Flower Fundraiser Form

  (click here for PDF download)

Bixby Band Spring Flower Photo

(click here for PDF download)

🌸

🌼

Who's ready for a FUNDRAISER?!

🌼

🌸

Starting TODAY, the Pride will be selling live hanging baskets

🌺

!! Students will earn 50% of the profits for their accounts!! Sale runs until March 28.This is, unfortunately, going to be a short sale, BUT potential is there to earn money to offset your band fees….order forms with money need to be dropped in the band safe by the end of March 28th. Orders are placed April 1 and will be delivered to the band room around April 15 (exact delivery

dates will be posted later). PLEASE, label your envelopes with student name and "HANGING BASKETS", also be sure to include the order form to ensure proper credit to your account!!!!!!

We are selling 10″ (for $18.50) and 12″ (for $27.00) hanging baskets in varieties of plants and color combinations (see form and picture). There could be substitutions in color if the nursery runs short on any (doubtful, but you need to know just in case!!!).

If you have any questions, please contact me, Katie Naugle by EMAIL at katienaugle@yahoo.com

---
---
PLEASE SUPPORT BIXBY BANDS via PayPal
Please direct people who wish to donate to Band General Fund or a individual student to this page that is dedicated to receiving monetary Bixby Band Support via PayPal. Bixby Bands Support  http://bixbybands.com/support-bixby-bands/