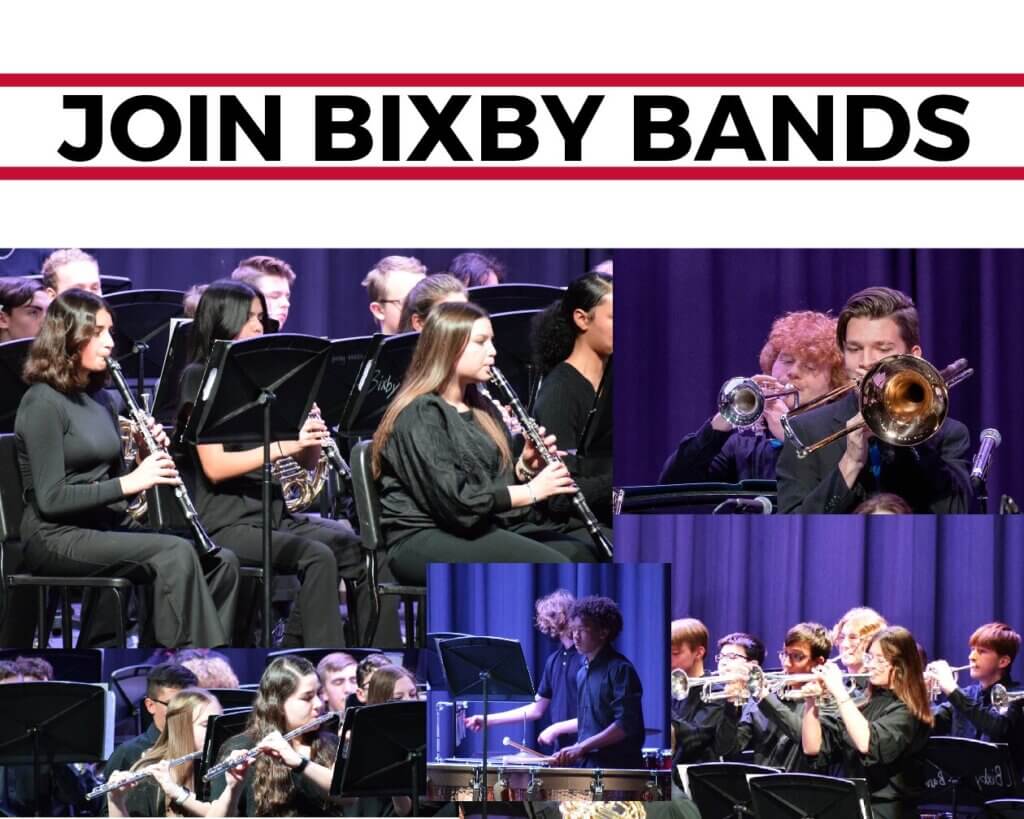 We are excited you have decided to join the band. Click on link below to begin the enrollment process.
Who can join the band? Anyone! 6th, 7th and 8th graders are invited to enroll in beginning band. No need for prior musical experience.
107 points scored higher on the SAT for students involved in public school music programs according to the college entrance examination board.
70% of admissions officers of the nation's universities say high school credit and achievement in the arts are significant considerations for admission.
Lewis Thomas, physician and biologist, found that music majors comprise the highest percentage of accepted medical students.
94% of respondents (Gallup poll) believe music is part of a well-rounded education and should be offered as part of the regular curriculum in schools.
If you have any questions, please contact Chris Walden, the middle school band coordinator, at [email protected].