Bixby Tournament of Bands – Directors and Visitor Resource
Saturday, October 5th, 2019   
---
Bixby High School Stadium   – Click here for Google Map
Bixby Tournament of Bands:
Click here for 2019 Prelims Recap 2019 Finals Recap 2018 Prelim Recap  2018 Finals Canceled  2017 Prelim Recap   2017 Finals Recap   2016 Finals Recap   2015 Finals Recap
---
This contest is open to 2A-5A (OSSAA) classified groups and is designed to provide an OBA-like experience for students, parents and staff. OBA judging format-Top 12 in finals-Caption awards-Critique for all groups-Lighted warm-up areas-Field Turf-Ticket Gates accept Cash Only – Concessions accept Cash or PayPal/credit card-merchandise-Pride of Bixby exhibition performance. Contact Jeremy Parker for more information.
---
Parking:  Event Spectators parking located across from stadium and handicap is in main school parking lot behind the Big Bixby B. ( see map )  BTOB Student and Adult Volunteers please park at Central Elementary.
Ticket Prices: CASH ONLY
Adults: $10
Students and Seniors: $5.00
Children 5 and under are FREE
Event Programs $5.00
BTOB Air Grams – $5.00 Cash Only
Event T-Shirts Available at American T's Booth – $15.00
Concessions – Pay Pal/Credit Cards and Cash
Event Photographer Info:  (click)  Shipman Bixby Tournament of Bands 2019 Photo ORDER FORM    www.scoreboardproductions.com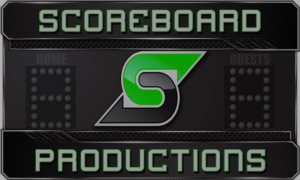 BTOB Volunteers:  ALL BTOB Student and Adult Volunteers must check-in and out at the Volunteer Check-in Table located at the H.S. Commons
---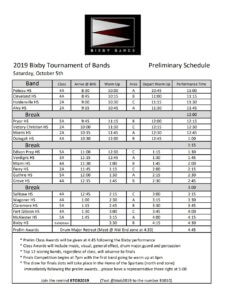 2019 Bixby Tournament of Bands General Finals Schedule
7:00pm – Band 1
7:15pm – Band 2
7:30pm – Band 3
7:45pm – Band 4
8:00pm – Band 5
8:15pm – Band 6
8:30pm – Band 7
8:45pm – Band 8
9:00pm – Band 9
9:15pm – Band 10
9:30pm – Band 11
9:45pm – Band 12
Massing at 10:15pm
Judges
L. Dale Barnett
L. Dale Barnett is the retired director of bands and instrumental music supervisor at Union High School in Tulsa, Ok.  The band has been one of the most extensively traveled and competitive bands in Oklahoma with contests and awards earned from coast to coast during his 22-year tenure. Mr. Barnett is currently a member of the Oklahoma Music Educators Association, the Oklahoma Adjudicators Association, Oklahoma Bandmasters Association of which he is past president and the American Federation of Musicians. Mr. Barnett retired from public school teaching in 2005 and now plays as a freelance trombonist in the Tulsa area, teaches as an adjunct professor at TU, is the Artistic Director of the Tulsa Starlight Band, and judges bands in marching and concert venues throughout the United States.
Bronson Warren
Bronson Warren, was the Director of Bands at Ada High School, Warren was the Assistant Director of Bands at Moore High School for three years.Warren was president of OBA in 1988 and the Band Division Vice President of OkMEA in 1993-94. In 2002 He accepted an administrative position at East Central University. He retired from public education in 2012 but continues to serve as an adjudicator and clinician throughout the region.
Matt Stratton
Matt (Doc) Stratton is Professor of Music and holds the Charlene Hawkins Chair of Instrumental Music at Olivet Nazarene University School of Music where he serves as the Director of Athletic Bands.Doc joined the staff of the Bluecoats in 2012 as a tuba technician and became the Assistant Brass Caption Head in 2013. Outside of Bluecoats, Doc maintains an active role in the marching arts. His affiliations include Rhythm X Winds of WGI, Bands of America, Yamaha, and Ultimate Drill Book. He is a member of the Sycamore Brass Quintet and the founder of Fusion Tuba Quartet. Doc keeps a regular calendar as performer, clinician, and adjudicator, throughout the US and abroad.
Mikel Burress 
Mikel Burress is a graduate of Coweta High School and the University of Oklahoma where he was awarded the Outstanding Instrumental Music Education Graduate in 1997. He performed with the Tulsa, OK based Black Gold drum corps in 1993 as well as the Cavaliers of Rosemont, IL in 1994. He also performed with the Black Gold Winterguard from 1994-1997 serving as a captain in '96 and '97.  Mikel has served as an adjunct professor and colorguard designer at the University of Texas at Arlington and as a contributing designer for Northwestern Louisiana State University. He currently serves as a consultant for many color guards and band programs in the Dallas area and beyond. When consulting he has the privilege of working with numerous groups assisting with visual design, drill design, program coordination, colorguard choreography, winterguard staging, and adjudication.
Marc Mueller
Mr. Marc Mueller assumed his duties as Director of Bands at Southwestern Oklahoma State University in the fall of 2011. At SWOSU he is the Conductor of the SWOSU Wind Symphony and the Pride of the Great Southwest Marching Band. In addition, he teaches courses in Instrumental Conducting, Wind Band Literature, Instrumental Music Pedagogy and Instrumental Methods as well as Student Teacher Preparation and Supervision. Prior to his appointment at Southwestern, he served as Director of Bands at Moore High School for 22 years. The program competed nationally and was named a Bands of America Grand National Championship Semi-Finalist on three different occasions and was an OBA State Championship Finalist for 21 consecutive years.
Brent Rowland
Brent Rowland performed with a BOA regional champion and national finalist Union HS as well as with DCI finalist 27th Lancers. He has designed and arranged for state and regional finalist bands and indoor percussion and taught BOA regional and national finalist bands. He has judged color guard for WGI and for circuits in Oklahoma, Texas, Florida, California, Ohio, Indiana, and the Carolinas. Brent practiced law with Legal Aid and has taught students from middle through high school, college, and law school. A Broken Arrow teacher of the year, and Oklahoma teacher of the year finalist, Brent is now principal at Tulsa's Grissom Elementary.
Aaron Morton
Aaron J. Morton is the creative director at Zephyrus Arts Institute and the lead designer at the Pride of Bixby marching band.

Bixby Tournament of Bands 2019 Sponsors
---
Bixby Bands Directors, Staff and The Pride of Bixby Marching Band would like to Thank its 2019 Sponsors for their dedicated support. Please click the ads below to learn more about our sponsors.
2019 BTOB Trophy Sponsor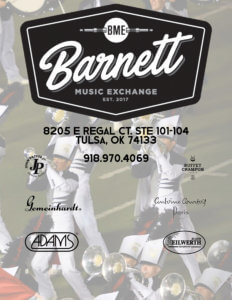 2019 BTOB Event Sponsor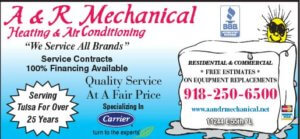 2019 BTOB Program Sponsor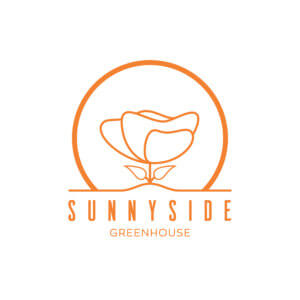 2019 BTOB Hospitality Sponsor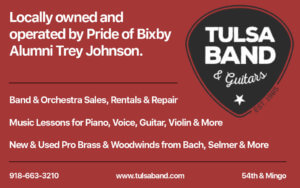 2019 BTOB GOLD Sponsorships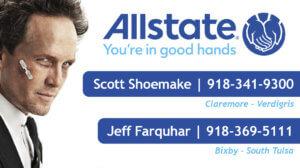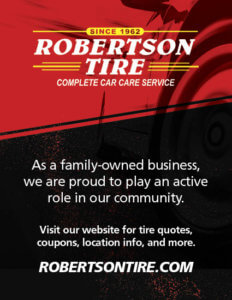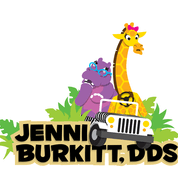 ---
Bixby Band Sponsors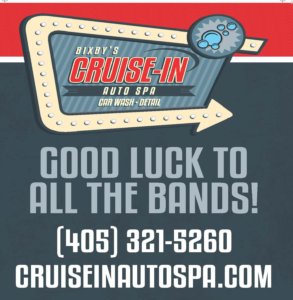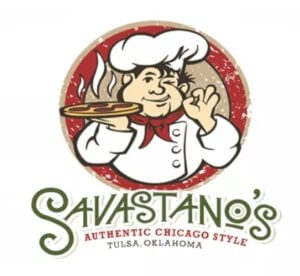 ---
2019 BTOB Ad Sponsorships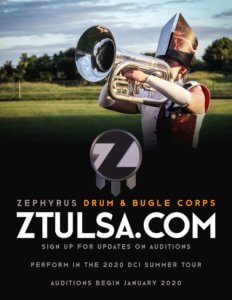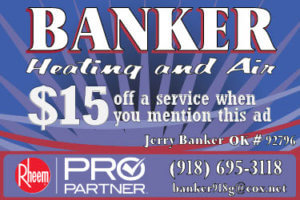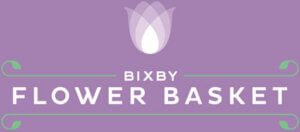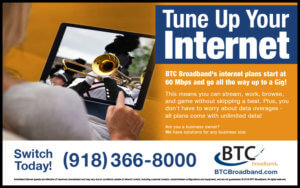 Fancy Nails