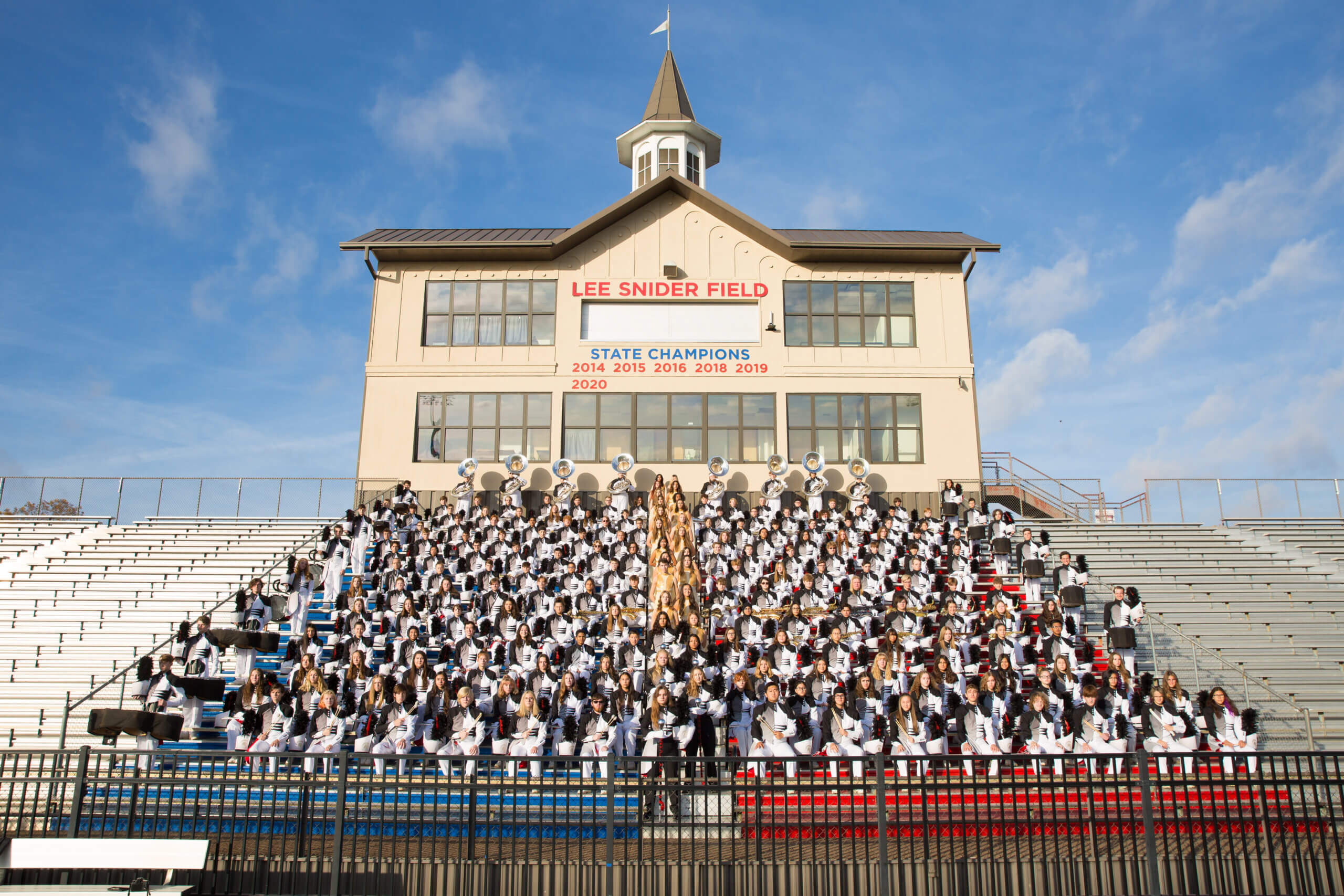 Bixby High School 2022- 2023 Band Registration
All students in 8th – 12th grade Color Guard and  9th – 12th grade Instrumental programs must register here.

2022-23 Bixby Bands Information and Registration for High School Band 
Please note: The band program is converting our Band Management Software from our old software "Cutime" to our new software "Rank One". Due to situations beyond our control band registration is running behind this year, please be patient and kind with our BBPO volunteers. We will get your questions answered and your band students taken care of. We ask that you stay proactive about checking band communications via May, June and July to stay updated on registration. Please get done what you can get done now. Such as physicals, help your students build endurance outside in the heat before band camp and stop drinking soda, push water, if going to Ireland please start your passports and stay up on payments.  Please watch band communications on the private BBPO Facebook page and Band App Communications. Please email Tara Judd our BBPO VP Communications at [email protected] or Christy Taylor BBPO Student [email protected] if you are not receiving band emails or are having trouble joining our private BBPO Facebook group which is the quickest way to get connected.
Step 1: Register your student(s) for the 2022-23 year using our online form. THIS FORM MUST BE COMPLETED FOR EVERY BAND STUDENT. If you have more than one child in band, please complete the form as many times as needed.To fill out the form you will need your insurance card information, a list of your student's medications, and your student present to read through the Uniform Contract with you. At the end of the form, you are given the option to send a copy of the completed form to yourself. This allows you to edit the information, if needed, and gives you a record of the form in which to refer.
Rank One Registration (to be announced) & CutTime Accounts: Due to an unavoidable delay with Rank One, we will continue to use CutTime for student band accounts until further notice.
Returning Band Students: Existing student and parent accounts are still active and can be accessed using your existing log in name/password.
New Band Students: Student CutTime accounts have been set up for all incoming band students.  These accounts were set up using your student's BPS school email address (required).  Your student will find an email in their BPS school email account from approximately mid-May which will prompt them to set up a password.  If they are unable to locate this email, please email [email protected] and a new password reset will be sent to their BPS student email account.
Parent CutTime accounts should be set up using this link: https://cuttime.net/createProfile.cfm. Once your parent account request is received, your parent account will be linked with your student's account. Setting up a parent CutTime account allows you to view your student's charges/payments/fundraising credits and receive all official band communication that is sent out via email.
22/23 Band fees for returning students have been added to CutTime accounts. 22/23 Band Fees for new students are in the process of being added and will be completed soon.
**If you are a current 8th grade parent who would like to start fundraising via BPS Concessions, BPS Gatework or Drillers as of 2-22-2022 please email Christy Taylor our BBPO Student Account Treasurer at [email protected] with the student's name current grade and parent wanting to participate in Concessions 
Step 2. Review Band Fees All Band Fees need to be paid on time and according to the fee schedule info located here: Pay Band Fees – Bixby Bands 
Step 4. Band Calendar. Please reference the Band calendar often. Save or import it. The Band Calendar can be located on the band website or at this link- Calendar ⋆ Bixby Bands
Step 5. Drug Testing. All students need to sign up for BPS Drug testing at this link when its available here: Bixby Bands Resource Links (Handbook, Forms, B.E.S.T, Drug Testing, Etc.) ⋆ Bixby Bands
Step 6. Physicals Required – Please email both OSSAA physical forms pages to Tara Judd at: [email protected]. All students need to have physicals prior to participation in Bixby Band Activities. Please note Physicals must be performed after May 1st and submitted by July 1st.
OPTION 1 – Have your student attend the ALL-STUDENT PHYSICAL NIGHT through Bixby Sports Medicine on May 5th. MUST REGISTER BY MAY 4th using this link: bixbyps.info/physical
OPTION 2 – Have your student's physical done by a healthcare provider of your choice. There are TWO forms that must be completed and returned to 

[email protected]

. You can access the OSSAA EXAMINATION AND PARENTAL CONSENT FORM and the PRE-PARTICIPATION FORM using the link below. Please print and bring these with you to the physical. http://bixbybands.com/bixby-bands-resource-links/
If choosing the All-Student Physical Night option:
Please take both forms with you.

Make sure to write BAND at the top of your forms. 

Complete and sign the Parental Consent form, the Dr. will sign the physical form.

Your physical forms will be collected and later uploaded into the Rank One system if you attend the Physical Night Event,

Please let me know if your student attends the physical night at

[email protected]

, so I can make sure to account for everyone.
Step 7. Volunteering and Fundraising. All Band Parents who wish to volunteer and the entire BBPO board need to complete B.E.S.T Training & Food Handlers Permits. If you wish to work Drillers Concessions you must also have a OK ABLE alcohol license: Info located here: Fundraising Opportunities ⋆ Bixby Bands and Bixby Bands Resource Links (Handbook, Forms, B.E.S.T, Drug Testing, Etc.) ⋆ Bixby Bands
Step 8. Join Bixby Band communications and social media:
Band App: Directors will invite kids to join Band app during Band Camp and Parents will all be added shortly after. Band App is the Primary Text from Directors to Students and Parents. Download the App on your phone or save it to favorites on your computer now to be ready. BAND – The App For Groups
Bixby Band Parent Organization Facebook Group (PRIVATE GROUP): For Parents and Students of 8th-12th Bixby Band Families. This is a group for students and parents to share photos of band events with other parents and ask questions not available in the primary communications or as emergency communication if needed. Please send a join request and answer questions.
Bixby Bands Public Facebook Page or search for @BixbyBands is the public organization page which shares public current event info and photos.
Bixby Bands Public YouTube Channel is the public organization You Tube Channel for Bixby Band Public Videos.
Step 10. Band Camp info located here: Bixby Band Camp ⋆ Bixby Bands
Step 11. For the school year 2022-2023 regarding Ireland : as of 5-1-22. Please start now on acquiring your travelers passports. The BOOK passport is required. Make payments on time via check to avoid additional fees for credit card use. Make sure you are accessing  BBPO Communications. There will be a transition period from CutTime to Rank One over the summer. Please pay attention to communications from Mr. Parker and the BBPO Board.
NOTE: In the ever-changing landscape of the current pandemic, policy and procedures are subject to change based on future decisions made by Bixby Public Schools and the Bixby Band department for the health and safety of the students