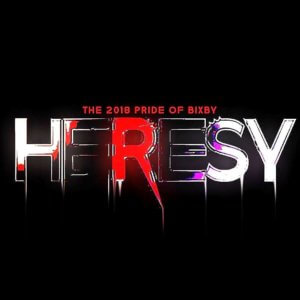 2018-2019 Pride of Bixby Band Banquet
---
Pride of Bixby Banquet Reservation Form 2018-2019 (click here)  Reservation Closed. Sold Out
Come Celebrate our Musical Accomplishments! We have planned a very special evening to honor our Band Students. We will recognize the Seniors and celebrate the outstanding year we have had. Also, we will have a DJ and Dance after the banquet. So stay and enjoy some music and dancing!
Date: Saturday, April 27, 2019
Time: Doors open at 5:30 pm for check in, Dinner will be served at 6:45 pm. Program starts at 7pm. DJ and Dancing after banquet program ~8:30 or 9. Event ends at 11:00 pm
Where: DoubleTree by Hilton at Warren Place, Grand Ballroom, 6110 S. Yale (61st and Yale)
Cost: $30 per person. Senior students are complimentary but family members or guests must purchase tickets. Your reservation will be confirmed via e-mail and held at the door. Reservations must be made and prepaid no later than Tuesday, April 9th via the Band Safe in the Bixby Band Center. Please complete the attached reservation form and include payment in a sealed envelope. Checks payable to Bixby Bands.  Funds cannot be moved from your Student's account to cover this cost. Student accounts must be paid in full in order for you to purchase tickets and attend the Banquet. Please check your student(s) CuttimeAccount(s).
Contact: Tracy Rubis at 918-625-3643 or tracyrubis19@gmail.com with questions.

Banquet Menu: Mixed Green Salad (Ranch and House Vinaigrette) Lemon Rosemary Chicken (Roasted Breast of Chicken with Rosemary Demi) Yukon Gold Mashed Potatoes Haricot Verts (Green Beans) Rolls and Butter Cheesecake / Chocolate Cake w/Raspberry Sauce Iced Tea, Coffee (Regular and Decaf), Water Vegetarian or Gluten Free options contact Tracy Rubis at tracyrubis19@gmail.com or 918-625-3643
Attire: Dress for students ranges from Semi formal to Formal.
Parking: Hotel parking garage
Google Map Link:https://goo.gl/maps/SEBe2SjL9JC2  
Google Map Below:
---