Annual Bixby Band Pasta Dinner
---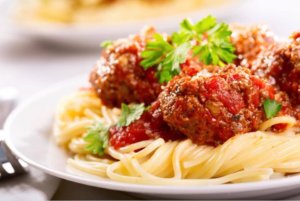 Come enjoy a pasta dinner catered by Savastanos Pizza while listening to Bixby Band Ensembles play in preparation for their State Competition. The concert is free of charge for non-diners. Dessert donations greatly appreciated! Raffle for unique gift baskets created by each section of musicians.
---

Date : Monday, April 15th, 2019
Time: 6pm to 8pm:  Door open at 5:30pm
Location: South Tulsa Baptist Church  10310 S. Sheridan Rd, Tulsa, OK 74133
Ticket Info: $10 CASH ONLY. Proceeds benefit Bixby Bands.  Tickets will be available at door as well.
Raffle Tickets available at the Door for purchase $5 Each or 5 for $20
Please contact: Tracy Rubis our BBPO President with further questions at tracyrubis19@gmail.com 
---
Google Map