7th Grade B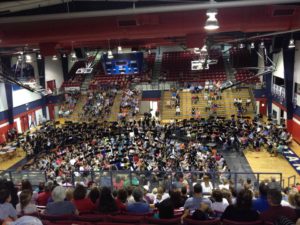 and
Directors: Chris Walden, Jeremy Parker, Geoffrey Anikienko, 
                    Steven Collins, Brent Baldwin, Aaron Hutson
The 7th Grade Band is the ensemble for all 7th grade band students and developing musicians.  The members in this group continue to develop instrument specific skills while spending more time playing concert music and audition music.  Many of the musicians in this group try out and earn spots in the EDBDA All District Band in the fall, while participating and receiving medals and awards at Solo and Ensemble.  This ensemble performs at Silver Dollar City and the Bixby Middle School band concerts.
11/5/17 – All District Auditions (Optional but encouraged)
12/5/17 – Winter Concert
1/6/18 – 1/7/18 – All District Band Clinic (for students who were selected)
2/23/18 – Mid Winter Concert
TBA –  Solo and Ensemble (Optional)
5/9/18 – Spring Concert
5/13/18 –  Branson Silver Dollar City Trip
Concert Attire
Concert Black.  Refer to the MS Band Handbook for further details.