6th Grade B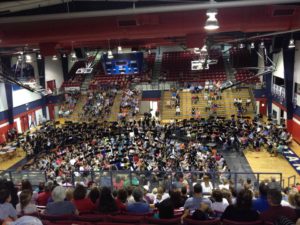 and
Directors: Chris Walden, Jeremy Parker, Geoffrey Anikienko, 
                    Steven Collins, Brent Baldwin, Aaron Hutson
The 6th Grade Band is the beginning ensemble of Bixby Public Schools.  The band students in this ensemble are comprised of dedicated and talented students from all of the intermediate sites in the district, totaling over 200 students in all.  This group focuses on developing the basics and fundamentals of each instrument, while performing fun concert music for the first time in the program! The 6th Grade Band performs for the Bixby Middle School  band concerts each semester.
Concert Attire
Concert Black.  Contact your student's director for more information.